Upcoming Events
---
Calendar of Events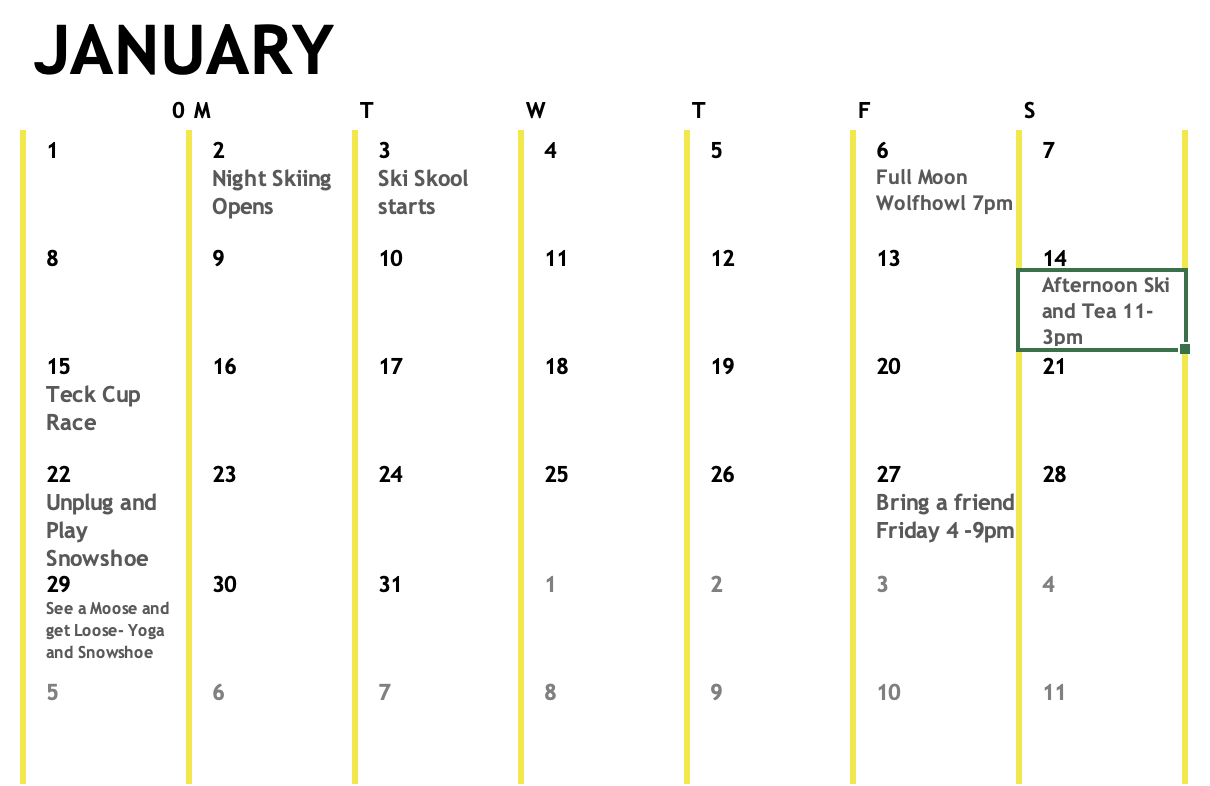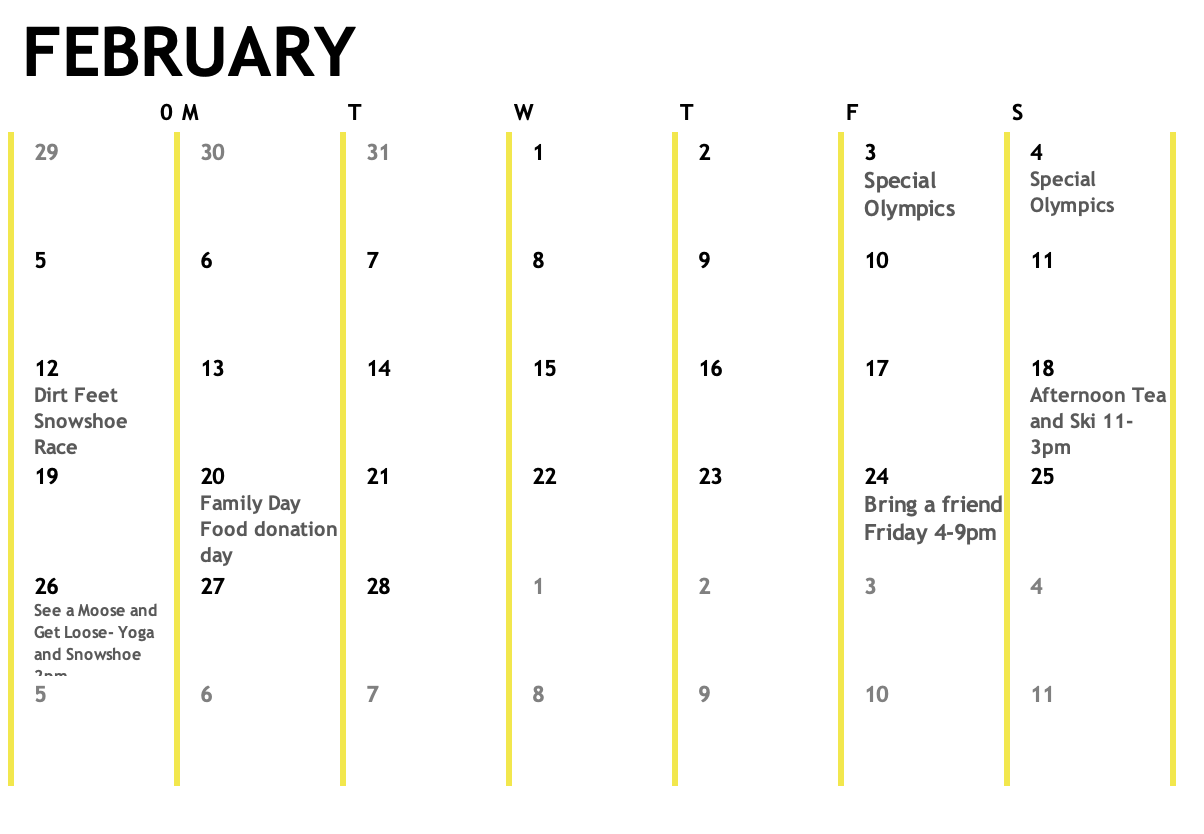 Details
Ski and Tea: 11:00am to 3:00pm pots of tea and homemade scones available in the day lodge for purchase. $4.00 for a pot of tea or $7.00 for a pot of tea and two scones. Sweet and savoury scones available, caffeinated and herbal tea available.
Bring a Friend Fridays: Seasons pass holders only, get to bring one friend for a free ski pass. Rentals not included, 4-9pm.
See a Moose and get Loose- Snowshoe and Yoga nights. Guided Snowshoe starts at 2pm, followed up by a yoga class in the lodge, ending at 5:15pm. Tickets on sale through the city of Kamloops later in the month.
Full Moon Howl Ski/Snowshoe- celebrate the full moon with a wolf howl at 7pm sharp. Enjoy the trails totally alit by moonlight and listen to the calls of other skiers throughout the network!
Unplug and Play- Sponsored by Play Kamloops, Snowshoe passes are free and rentals are discounted for the day!
CALLING ALL INTERESTED SKI COACHES!
MOVED TO LATER IN THE SEASON
CANSI XC Level 1 - February 24-26
Stake Lake Ski Trails
Three day course for those new to XC ski instruction. It will give you the skills and resources to teach classic and skate technique to beginner skiers using CANSI's teaching methodology utilizing a student centered approach to developing ski skills.
Why take this course?
to become certified XC ski instructor and learn CANSI's approach to teaching classic and skate technique to beginner skiers
to develop skills and resources to teach professionally, or to help friends and family on the trails
future employment as XC ski instructor
excellent add on for CCBC coaches, enhances coaching and teaching skills